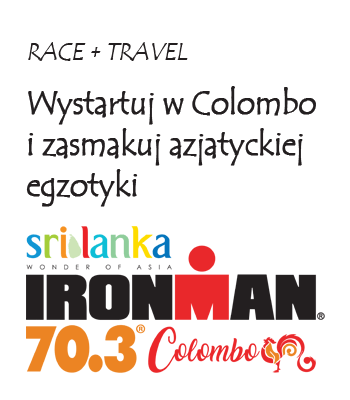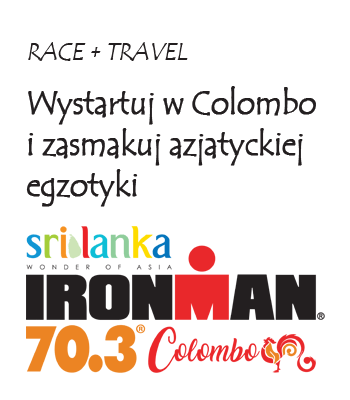 PREMIUM TRAINING
Altea Triathlon Camp
Altea, Spain| March 23 – April 2, 2019
Let's meet at a 10-day training camp at cyclists' winter paradise – the Spanish Costa Blanca! This time, however, it won't be the over-adertised Calpe, but an ancient town a little bit more to the south: Altea. A place with a picturesque old town, a beautiful promenade, great restaurants, and a completely different, a way less toursitic, 'feel'. Altea is a town where you don't see so many bicycles on the streets, and even though it's a destination chosen by many professional teams. It's closer to the mountain passes and climbs which have witnessed many battles for the coveted red jersey of La Vuelta.
Camp's participants will be staying in a 4-star Cap Negret Hotel. One that specialises in hosting athletes and especially cyclists (including PRO teams). That is why we will not only get comfortable rooms with a calming sea view, but also full infrastructure useful for catering for the bikes (storage rooms, a workshop, pressure wash etc.), a gym, and a restaurant that serves meals prepared with athletes' needs in mind.


It is a camp with professional training services included. A plan awaiting for the participants was prepared by
Hubert Król, a Polish trainer with many years of coaching experience
and a decent triathlete's record from a few years ago (including a few medals from the Polish national championships). The plan will be, of course, aligned to the level and skills of the camp's participants – we usually divide them into groups.
If you need it, Hubert will also prepare an individual preparation programme for you (one that you can realize before going to Spain), so as your stay in Altea was as effective as possible. Our experience shows that such a 10-day winter/spring training camp is equivalent to 4-5 weeks of training work back home in colder (and darker!) countries. Is it worthy? That's a question that you have to answer for yourself. We can only add that our participants usually say that the effects they typically get do overwhelm any potential ('marginal') gains that they might be getting from e.g. purchase of a new set of expensive wheels.
We do speak English! So, don't worry! You won't be left alone among a bunch of crazy Poles! 😉 On the contrary, we're very open and happily welcome participants from any country. But of course, if you're afraid, you may come together with a group of your own friends (also those who do not train themselves: we have accompanying person's pacakges as well).
What you can expect at Costa Blanca? In March we don't plan for anything less than beutiful, sunny and warm weather (more than 20 degrees isn't anything unusual). You'll be riding on safe, diversified routes with unforgettable views and no less unforgettable climbs (!). The bike, run and swim trainings will held in groups, so as people with different skills and fitness levels could equally benefit from the camp. 
PRICES (for 10 days):
Basic price for a training person
:
EUR 720 / GBP 625
Price for an accompanying (non-training) person
1
:
EUR 530 / GBP 460
1
a non-training package doesn't include: participation in trainings and workshops, entrances to swimming pool, training plans; accommodation – together with a training person
OPTIONAL SUPPLEMENTS:
single accommodation
2
:
EUR 200 / GBP 175
bike rent
3
:
EUR 126 / GBP 110
(for the whole camp)
higher class bike rent
4
:
EUR 155 / GBP 135
extension of stay: to be agreed individually
arrival/departure on other days/hours5: supplement for individual airport transfers
2
the basic price includes HB accommodation in a double room in Cap Negret**** hotel (together with another camp's participant); the single supplement allows for a single accommodation
3
full carbon road bike (Merida Scultura or similar), Ultegra equipment
4
a higher class road bike with disc brakes (Merida Scultura 6000 or similar)
5
the basic price includes airport transfers aligned to flights recommended by us, i.e. arrival to Alicante on 23.03.2019 at around 2-3 pm, and departure from Alicante on 4.04.2019 ar around 7 am
The price for 1 training person includes:
accommodation in a double room at Cap Negret **** Hotel in Altea
Half Board (HB) alimentation (breakfast + buffet dinner; based on healthy products, aligned to athletes' needs)
3 swim trainings on a 25 m sports pool (main focus on swim technique + video analysis);
6 run trainings (intensity and disntance aligned to individual level; run technique analysis possible);
9 bike trainings (division into groups of different level; each group guided by a coach);
theory and practice of supplementary and strength training in triathlon (including gym training)
participation in 3 thematic workshops (topics include: power-based bike training, diet in endurance sports);
Camp preparation programme (before the Camp; if you need it);
Alicante airport transfers (on specified start/end dates/hours);
detailed printed / electronic guide on cycling routes in the region;
at the hotel: WiFi access, gym, bike storage, workshop, pressure wash, washing machine and dryer
travel insurance;
Appetiteforsports VIP Card with discounts for local restaurants, bars, etc.
Additionally, participants have a possibility (additional charge):
to rent a high class road bike for the whole camp duration – which can be a much more comfortable (and often also – less expensive) option, compared to bringing one's own bicycle;
to use massage or physio services.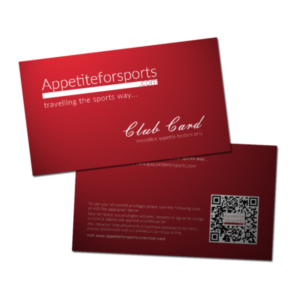 DATES
The Camp will take place between 23.03 and 2.04.2019 (10 days).
If you want/have to come/leave a little bit earlier or later, please contact us, and we'll arrange the stay for you.
ACCOMMODATION
Camp's participants will be accommodated in a 4-star Cap Negret Hotel, located in Altea. The basic price include accommodation in double rooms (shared with another participant), but it is possible to purchase a single supplement.
Alimentation: Half Board, i.e. 2 meals -> breakfast + dinner (buffet, based on healthy, local products; including sports menu; water and wine – included).
At the hotel free WiFi service is available. The participants will also have access to hotel's gym, bike storage boxes, workshop and pressure wash, washing mashine and dryer.
FLIGHTS
The basic price does not include flights to/from Alicante (it's an international airport which is closest to Altea). It stems from the fact that there are numerous cheap airlines flying to Alicante from many cities in Europe, and, as an individual, you typically can purchase tickets cheaper than we would do it as a travel agency. Of course, if you need it, we can assist you in booking your flights.
We recommend you to search for flights that arrive to / depart from Alicante on the days of the official start/end of the Camp (i.e. March 23, and Apr. 4, 2019), however, if you want/have to come earlier or later, we may arrange your stay also on these additional days.
On the aforementioned dates we arrange airport transfers for Camp's participants (Alicante -> Altea, Altea -> Alicante). The transfers are included in the basic price, provided your flights arrive/depart on the following hours: Mar. 23 -> between 2-4 pm, Apr. 4 -> between 6-7 am (these are the hours when most of the Camp's participants arrive/leave). Of course, if you fly in/out at different hours we can arrange individual transfers for you (different options available).
COACHING
During the Camp you'll be able to benefit from a comprehensive training plan and coaching provided and coordinated by Hubert Król – the owner of Training Centre TrenerTriathlonu.pl, with many years of experience – both as a coach and as a triathlete himself (including medals during national championships).
Our programme includes realization of 10-20 training sessions (their actual number and intensity will depend on your fitness and goals) in groups of different level, theory workshops, and possibility of individual consultations with coaches present at the Camp. A detailed training plan can be seen in a separate tab ('Training Plan').
If necessary, each participant can receive an individual preparatory training programme to get ready for the Camp, so as to ensure that the sport effect of the Camp is maximised.
Our experience shows that a 10-day winter/spring camp in Spain equals on average 4-5 weeks of (mostly indoor) training work in a colder country. Is it worthy? It's a question that one has to answer themselves, we can only add that the participants of our previous camps often mentioned that the benefits they got by far exceeded what they could have gotten from e.g. purchasing new set of carbon wheels or ceramic bearings. Well, that's nothing strange, in our opinion, as it is a long known truth: a bike doesn't ride itself…

Triathlon Camp Altea:
10 days of effective training aligned to your fitness level and needs
professional coaching and training plan for the camp (and a preparation programme, if you need it)
coaches available all the time during the camp (also for individual consultations)
analysis of your swimming and running technique (we use video), followed by recommendations on possible improvements 
comfort accommodation in a 4-star Cap Negret Hotel
Half Board standard included (breakfasts + dinners), with abundant menu adequate for athletes
pro-bike hotel service package (including bike storage, pressure wash, workshop, washing and drying machines)
possibility to come with accompanying persons (also non-training)
possibility to rent a high-end road bike at a good price (if you don't want to bring your own bike)
possibility to use massage and physiotherapy services (additionally paid)
Why Altea?
located (similarly to Calpe) at Spanish Costa Blanca, which is – mainly due to its weather (15-25 degrees in March) and dream cycling routes – a favourite destination for many professional teams and thousands of amateurs
less crowdy than the 'fashionable' Calpe, with a beautiful old town and promenade
better access (than from Calpe) to numerous cycling routes and mountain passes, including many of those, where Vuelta a España stages used to be held
great running routes of different types (from track to trail)
good roads and drivers respecting cyclists allow for a safe and stressless training
longer days, more sun and more time to spend on your bike!
unforgettable views, sea and mountains next to each other, blossoming orange and almond orchards, sandy beach
RESERVATION FORM
If you're interested in participation in our training camp, please fill in the form below. We'll contact you immediately to discuss all the details and prepare travel documents.
How does the reservation process look like?
STEP 1: you fill in and send the reservation form (below)
STEP 2: we contact you by email or phone, so as to discuss all the details and answer potential questions
STEP 3: we send you (by email) a contract prepared for you
STEP 4: you don't have to sign the contract nor send it anywhere! it's enough that you transfer the 30% pre-payment (preferably within 24 hours) which is equivalent to your accepting the contract and its coming into force
STEP 5: at this moment you should book your flights to/from Alicante (there's a lot of cheap airlines flying there)
STEP 6: until a date determined in the contract you should have paid the remaining 70% of the price
KROK 7: going to Spain!!! 🙂
To confirm the reservation a payment of 30% of the price is necessary. The remaining amount should be paid by Jan. 31, 2019 at latest.
zdjęcia: www.cosmofoto.pl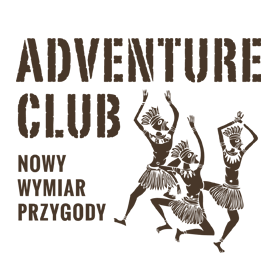 Adventure Club (based in Poznań, Poland, ul. Głogowska 16; registered under Polish Law with reg. no. 630577370) is Appetiteforsports's Executive Partner for the organization of sports camps. Travel Service Providers Registry (held by Wielkopolska regional authority) number: 694. Obligatory insurance policy signed with AXA Insurance.